Modulare 01
The modular kitchen that
unleashes the creativity of outdoor cooking
enthusiasts.
Rok&Roll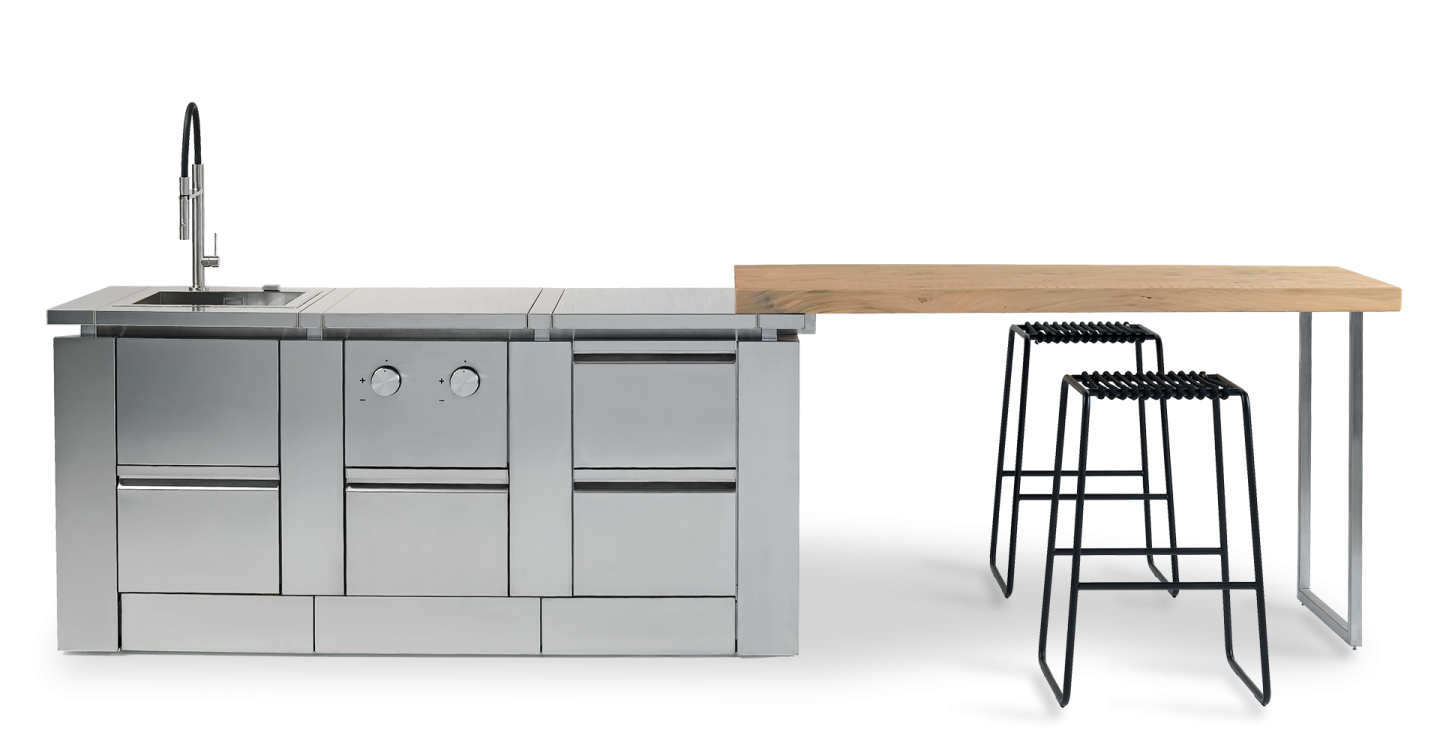 ROK is leaving the past behind, revolutionising
the concept of outdoor cooking by bringing
the user experience of an indoor kitchen outside.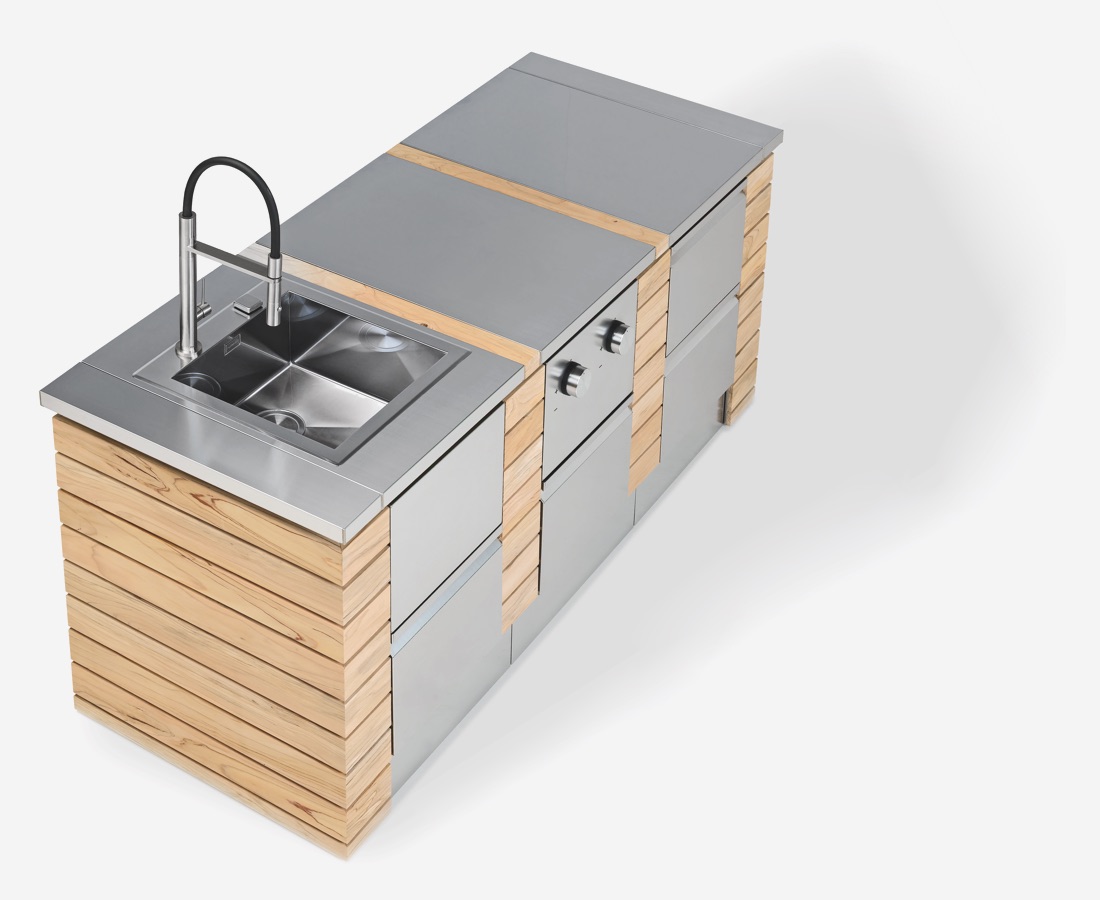 Beauty that
doesn't fear time
Modulare 01 has no reason to fear the passing of time or even the most adverse weather agents, thanks to the absence of weld joints, its watertight drawers, stainless steel frame, and essential, timeless design.
Two cooking modes for an infinite number of preparations
Modulare 01, with its 2 7.4KW burners and gas grill, is the ideal companion for grilling food. Pair it with the induction hob to create a complete, versatile, and safe cooking system.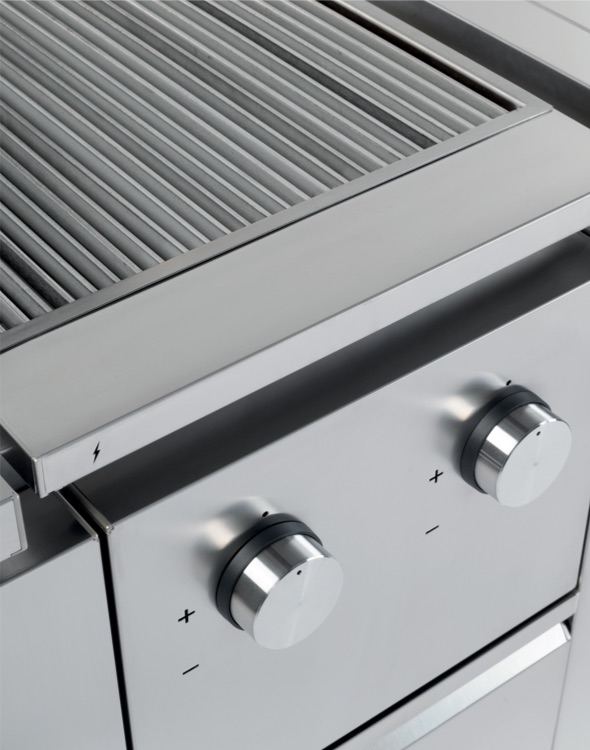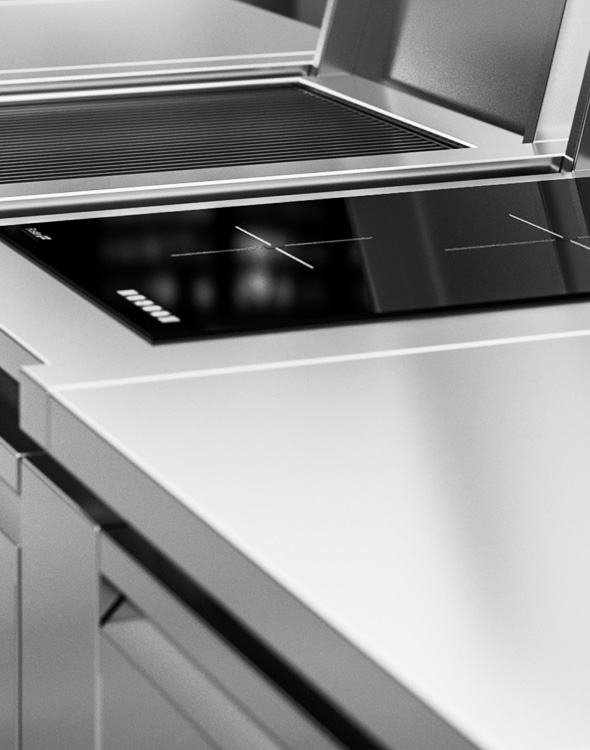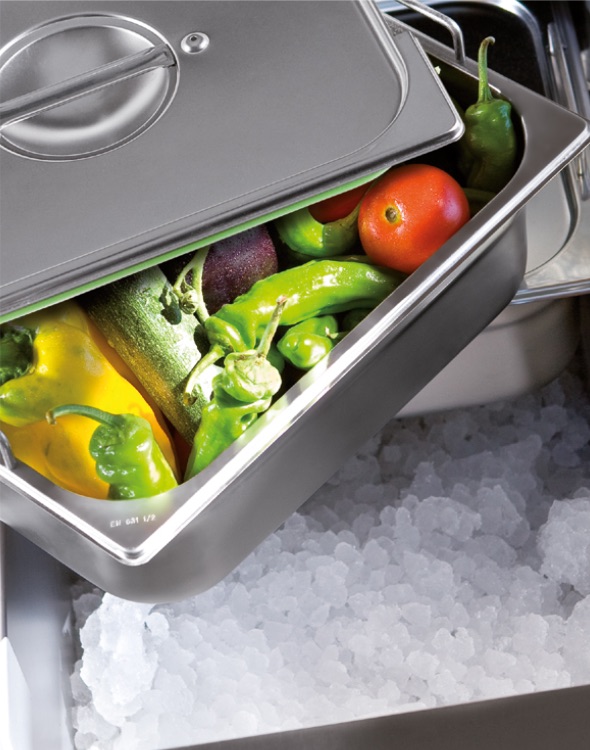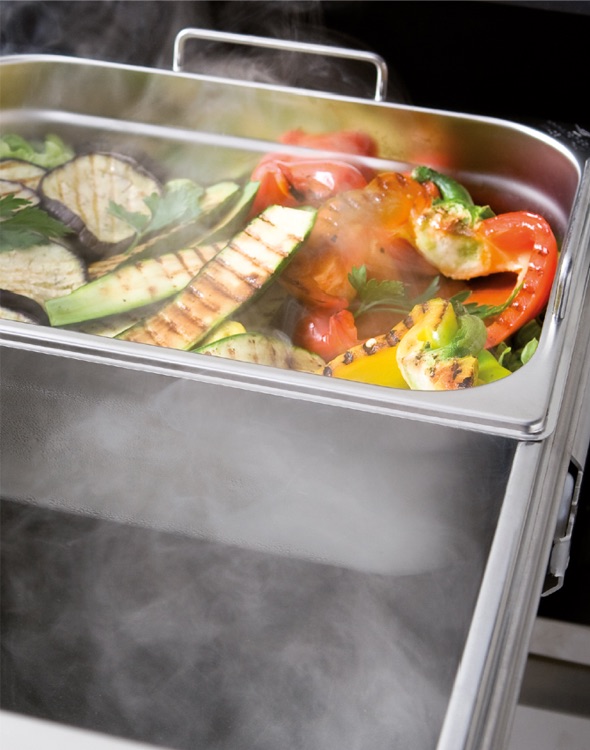 Both hot…
and cold…
Each module is equipped with the revolutionary ROK cell, which consists of watertight containers and a magnetic-close drawer, thereby allowing you to keep your hot and cold food at a constant temperature and protect it from external agents.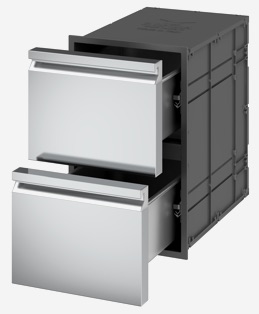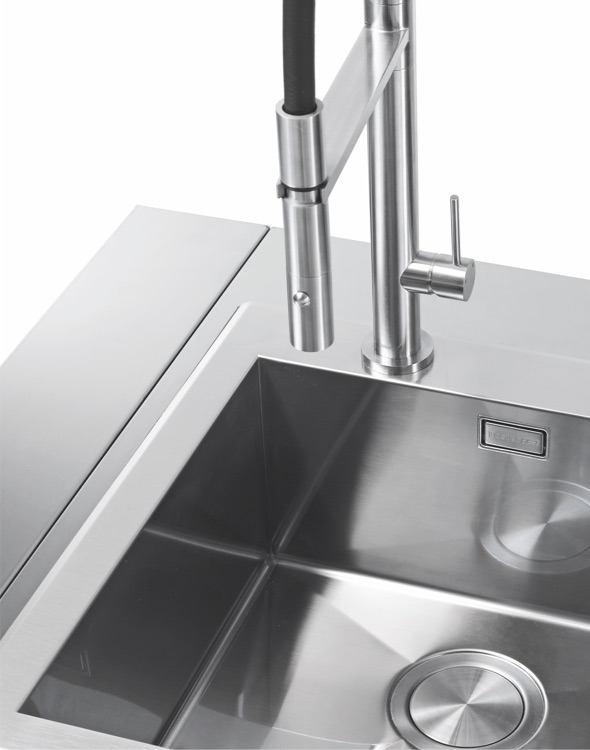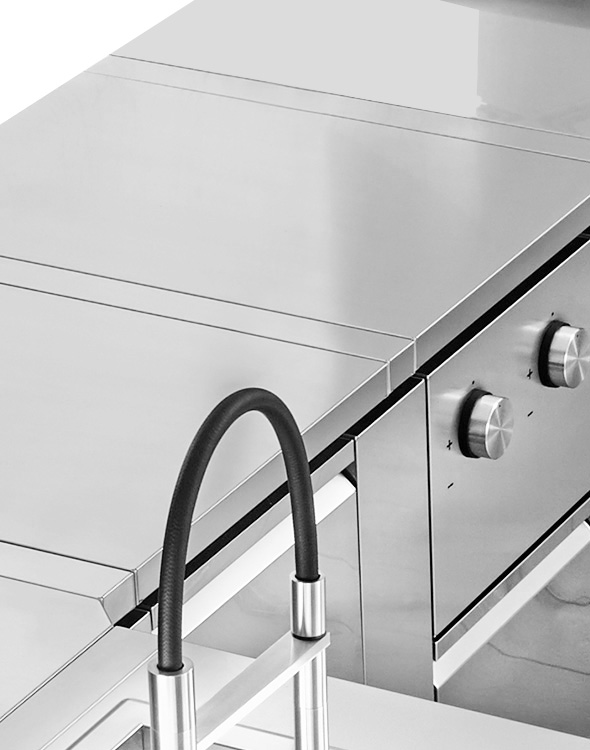 All the versatility
of a real kitchen
And it's not just about cooking… A real cooking station requires a sink too. This professional stainless steel sink with a pull out spray mixer tap transforms your cooking station into a multi-purpose work area. Once closed, the induction hob and grill covers become a practical stainless steel worktop designed and tested to last over the years.
Rok Solid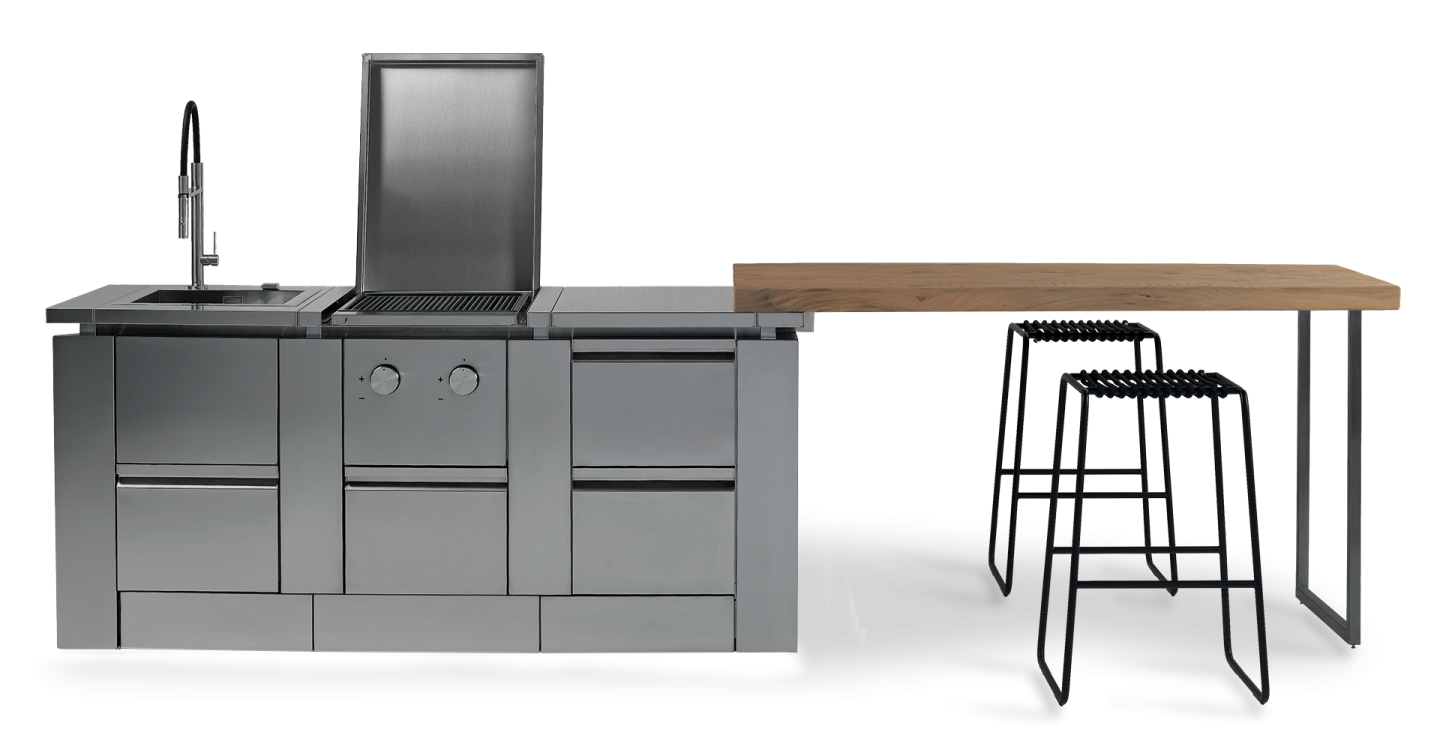 To revolutionise is to destroy conventionally
accepted principles. Instead of the traditional system
with adjacent modules, ROK has devised an interlocking
stainless steel frame made up of 3 main elements:
a start module, a middle module, and an end module.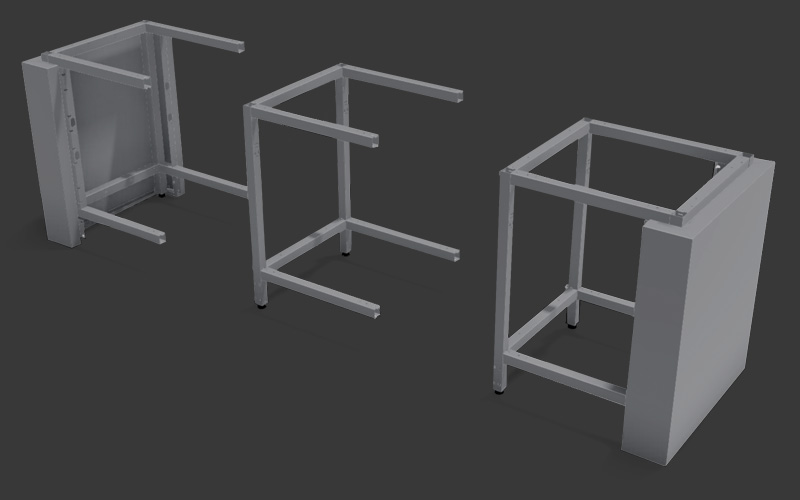 Modulare 01,
construction efficiency
The Modulare 01 frame is a set of modules consisting
of stainless steel tubular uprights and beams, which are
easy to assemble, thanks to patented ROK joint. Modulare 01,
creative platform
The flexible structure of the framework opens up a world of design solutions,
allowing for absolute freedom in layout and composition.
You Rok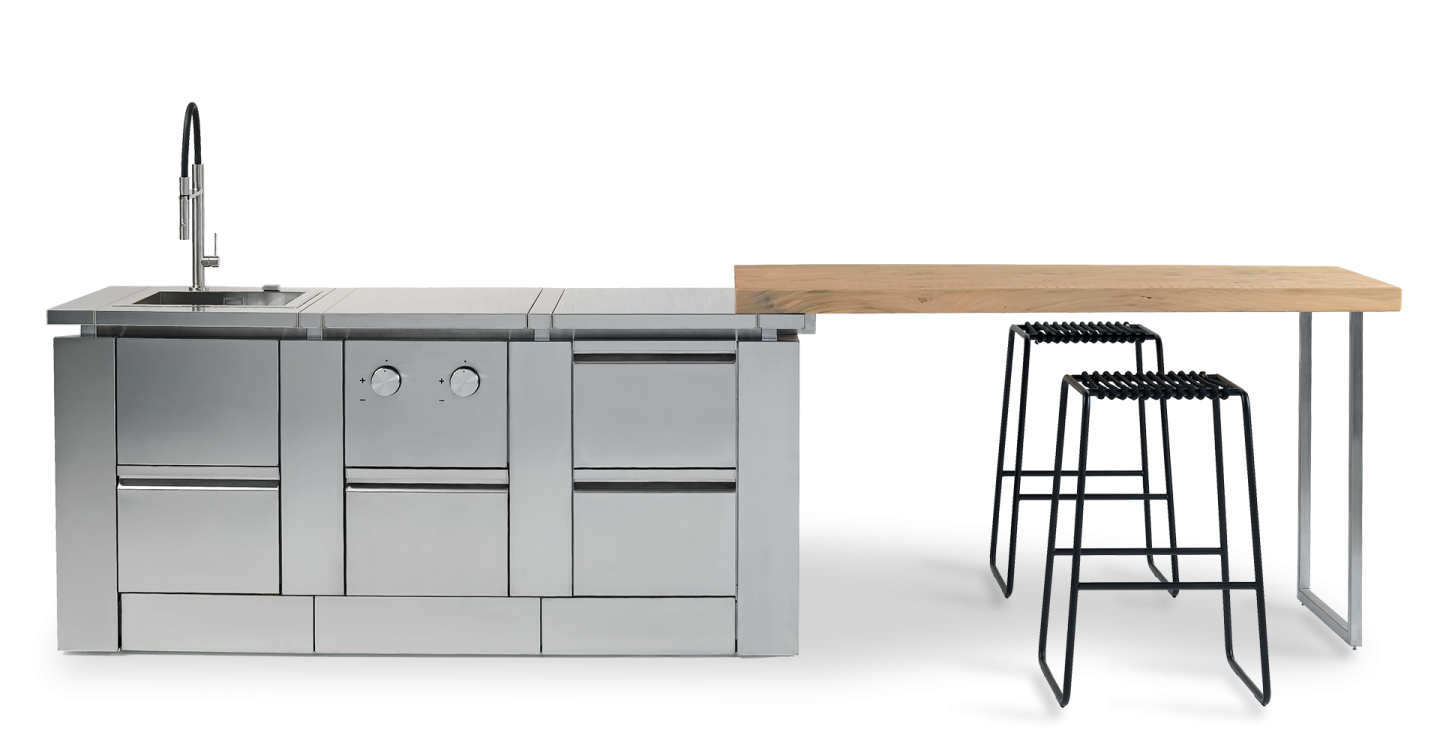 Elegant cedarwood and Vicenza Stone finishes
contrast with the linearity of steel, creating
a unique, distinctive style.
Stainless steel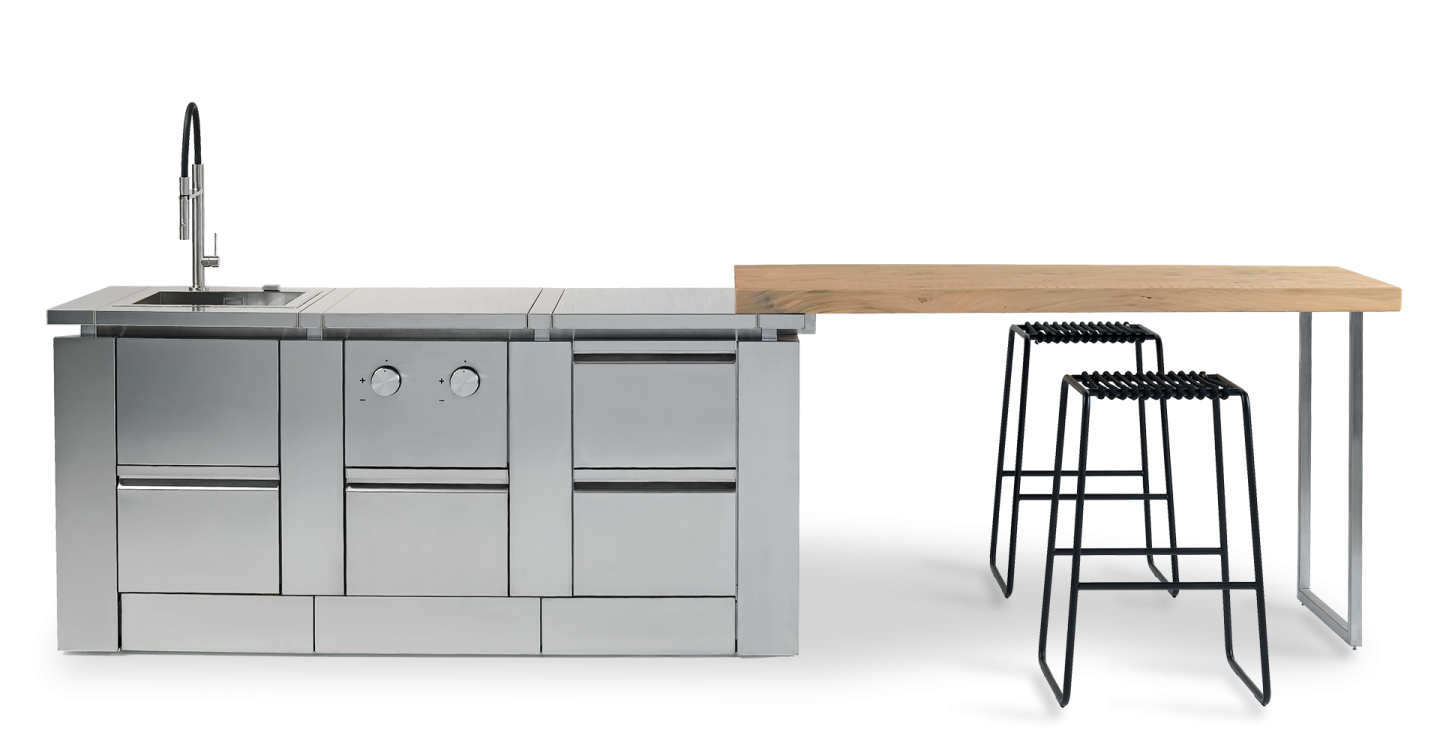 A non-toxic metal, stainless steel, conforms to all current laws relating to materials to be used for food preparation purposes. Stainless steel is a metal alloy which combines the excellent mechanical properties typical of steel with the non-corrosive qualities of noble metals.
Cedarwood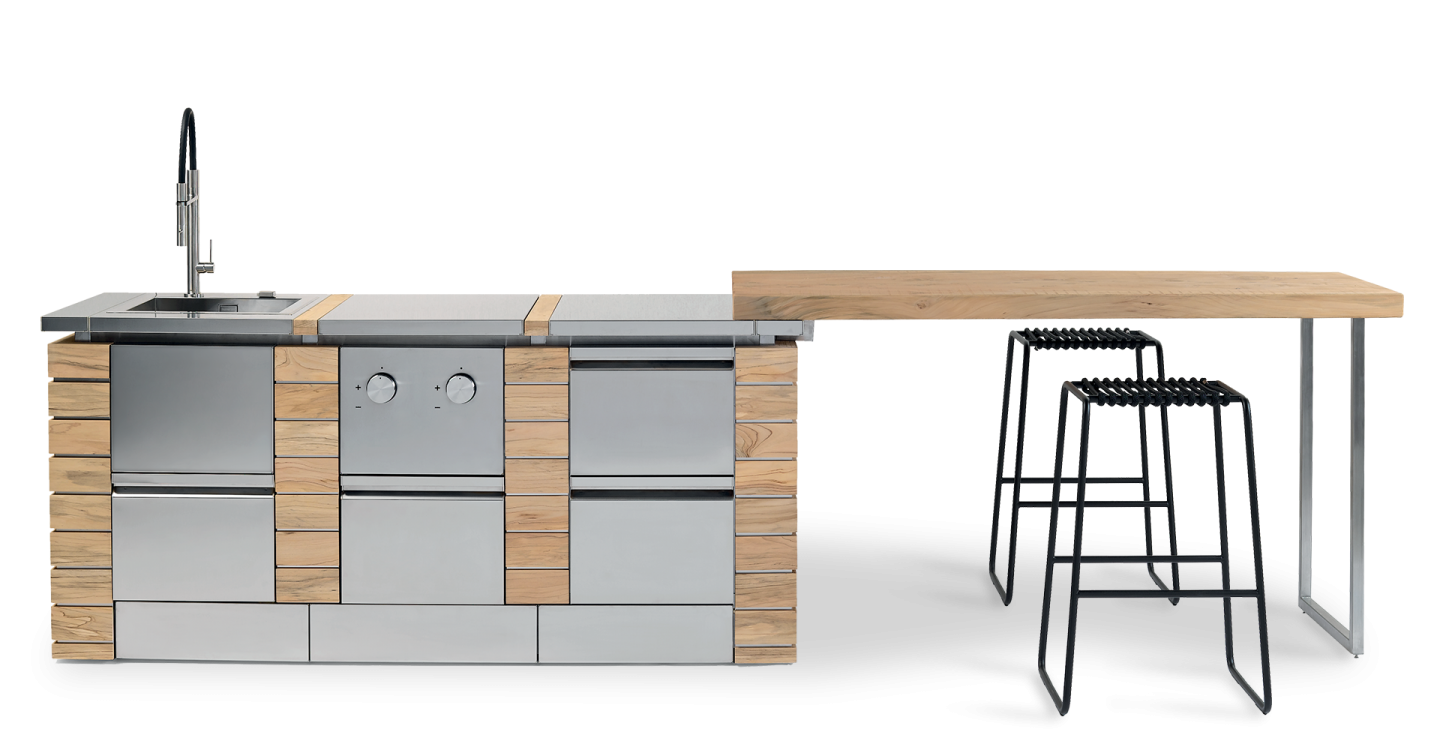 This stunning wood has been prized since ancient times on account of its malleability and unmistakeable perfume. While steel is the choice your head makes, cedarwood will win over your heart thanks to its warm colour and velvety soft texture.
Vicenza stone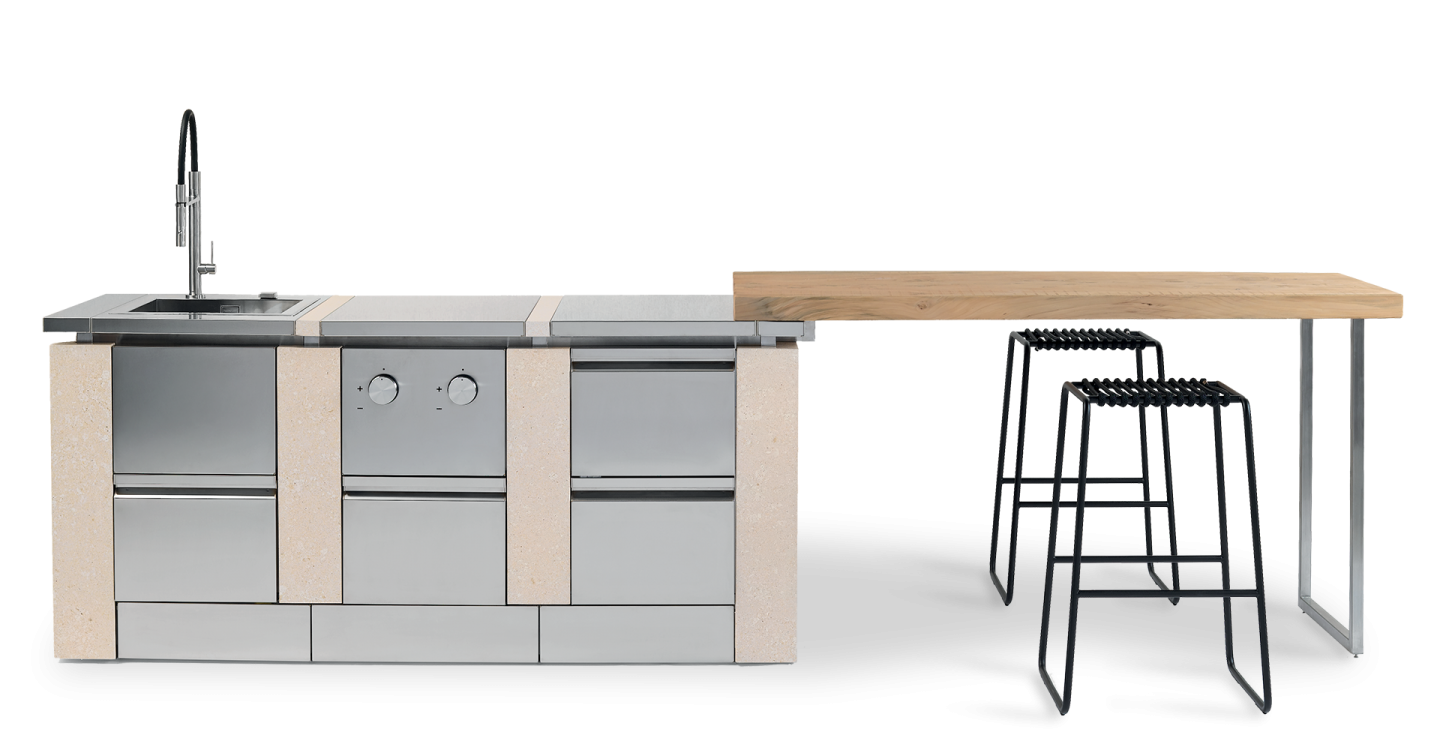 Used to create sculptures and decorate sumptuous villas for centuries, it was the favourite stone of the Vicenza-born genius Andrea Palladio. Thanks to its warm, neutral tones, Vicenza Stone works well in any environment, whether classic or modern.