Die Evolution
der Art.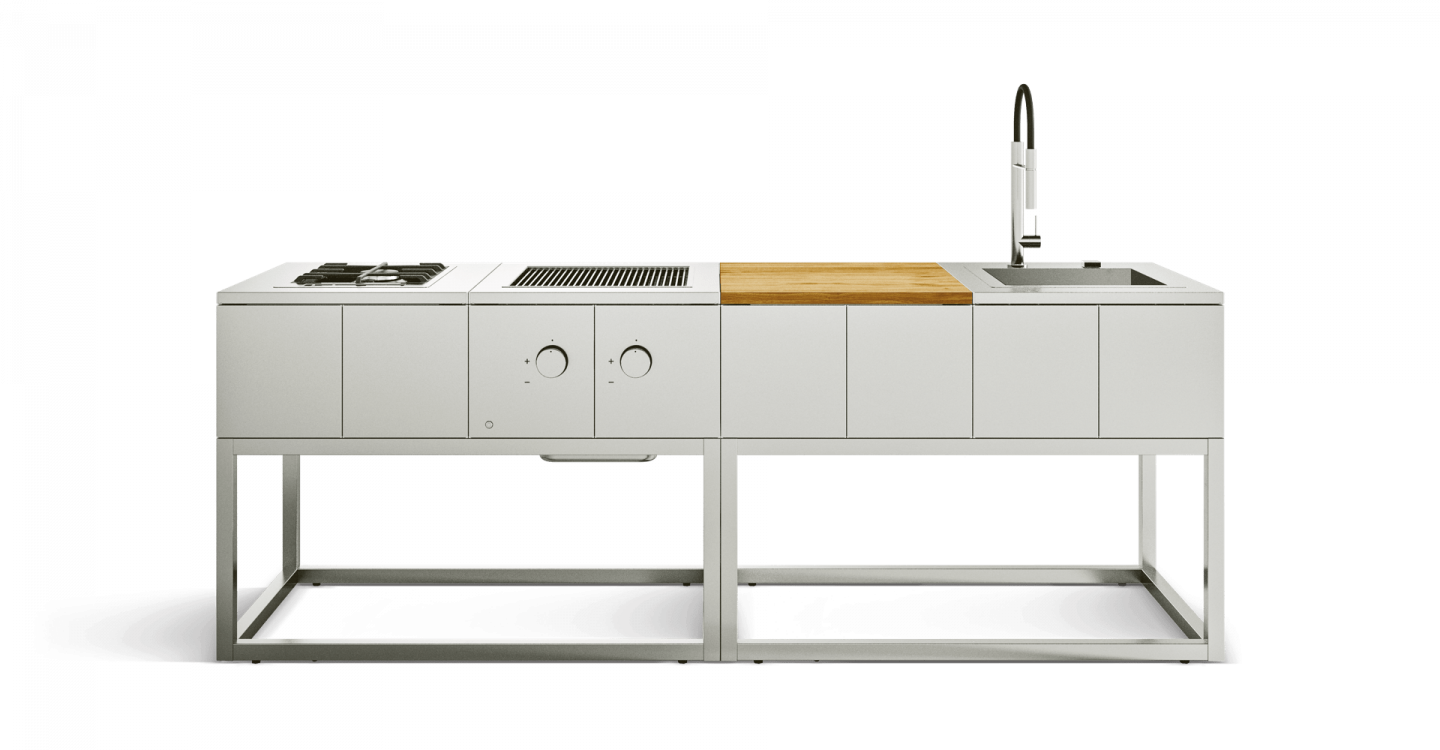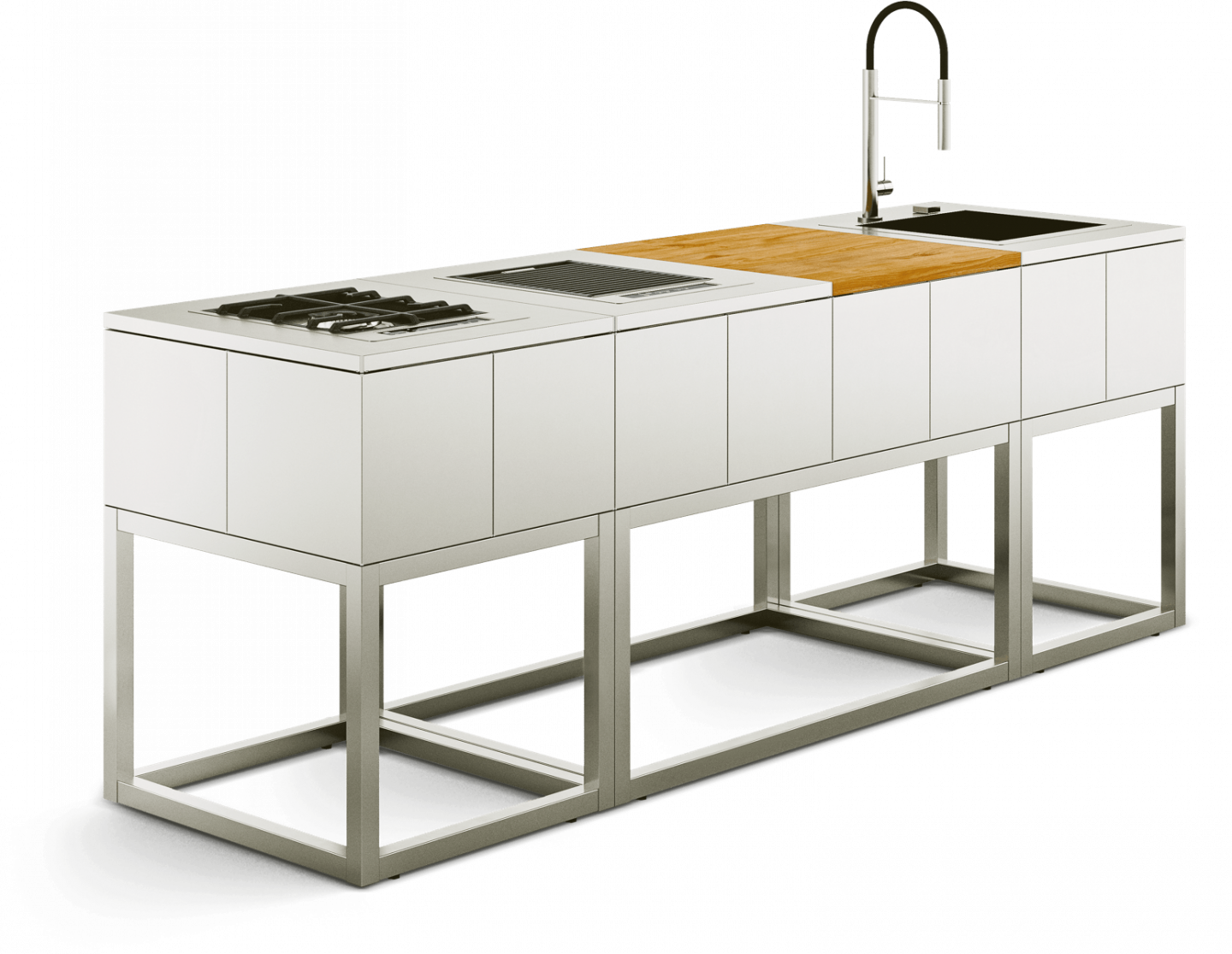 R2 ist ein Modell mit sehr fortschrittlichem Erscheinungsbild. Das Gesamtkonzept ist leichter und die Module sind unabhängig voneinander gestaltet, sodass die Küchenfunktionen Jahr für Jahr mithilfe von einfachem Verbindungszubehör erweitert werden können. Aufgrund des Vorhandenseins von ungeschützten elektrischen Anwendungen sollte sich die R2-Küche immer in einem überdachten Bereich befinden.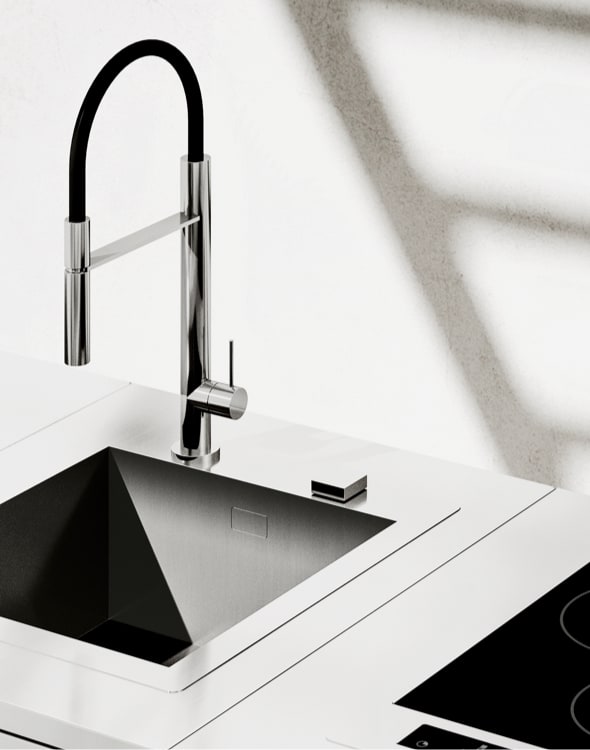 Zeitlose Eleganz.
Die Spüle ist in jeder Küche unverzichtbar und daher auch eines der am häufigsten nachgefragten Outdoor-Module. Sie ist mit einem Mischer und einem drehbaren, flexiblen Schlauch ausgestattet.
The cooking that comes
from the East
Ein Teppanyaki ist eine Edelstahlplatte, die extrem heiß erhitzt wird, um Lebensmittel einfach durch Ablegen auf der Oberfläche zu garen.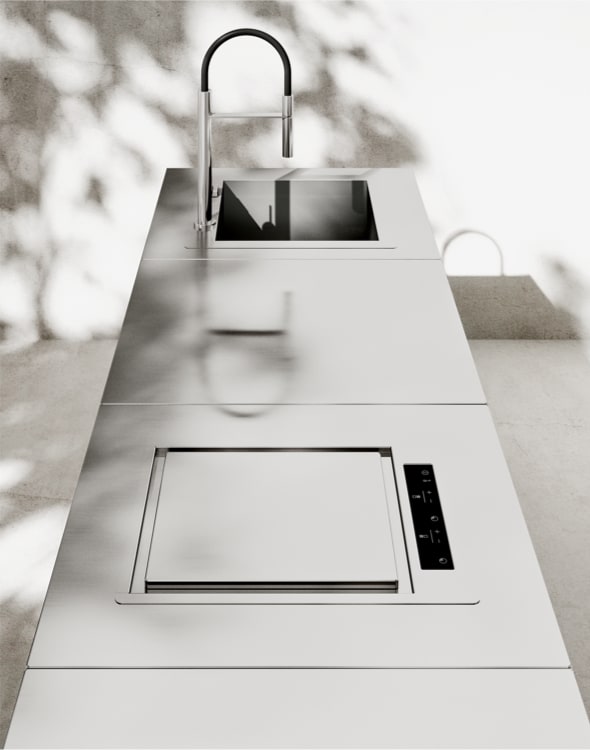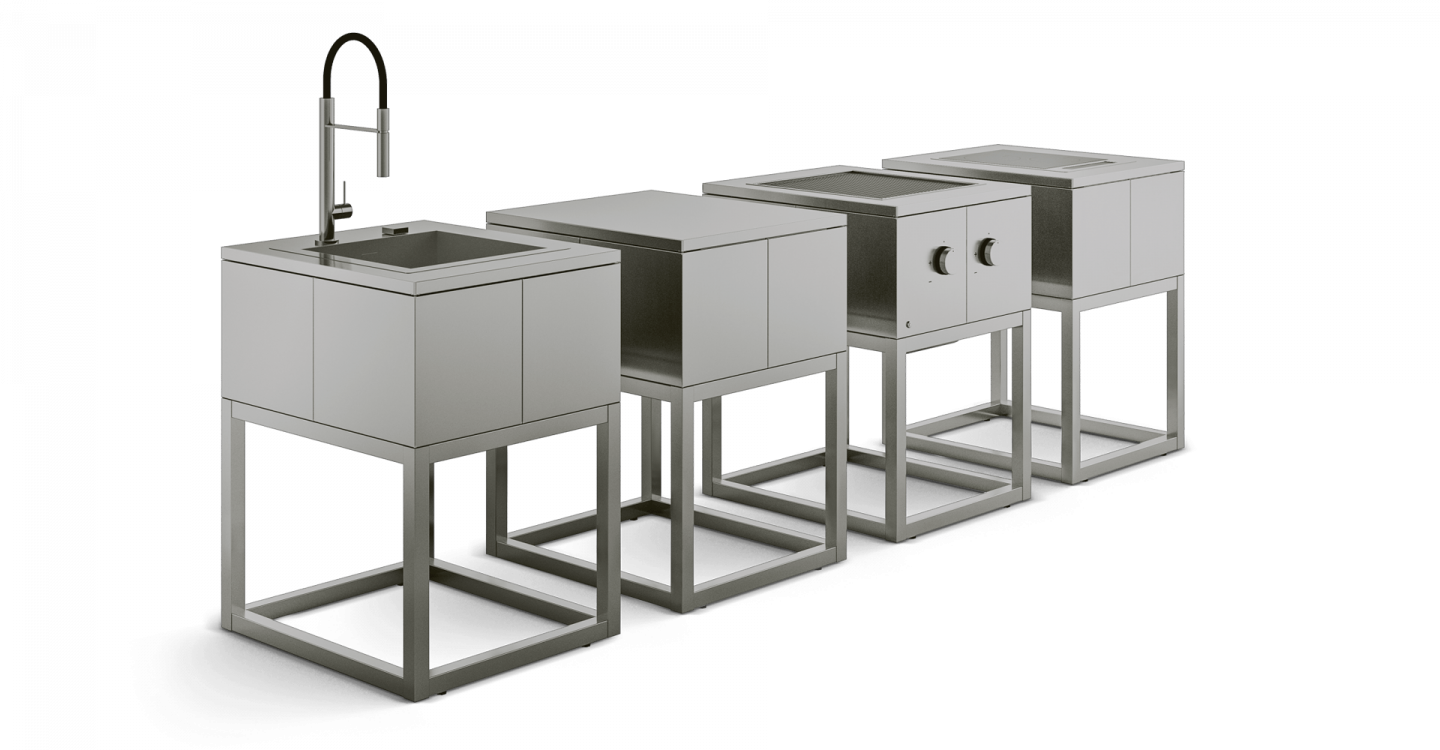 R2 bietet keine Designeinschränkungen, da das Startmodul bereits unabhängig ist. Dadurch können Sie im Laufe der Zeit Ihre eigene ideale Kombination entwickeln und verschiedene Funktionselemente hinzufügen, ohne dass die Erweiterung auffällt.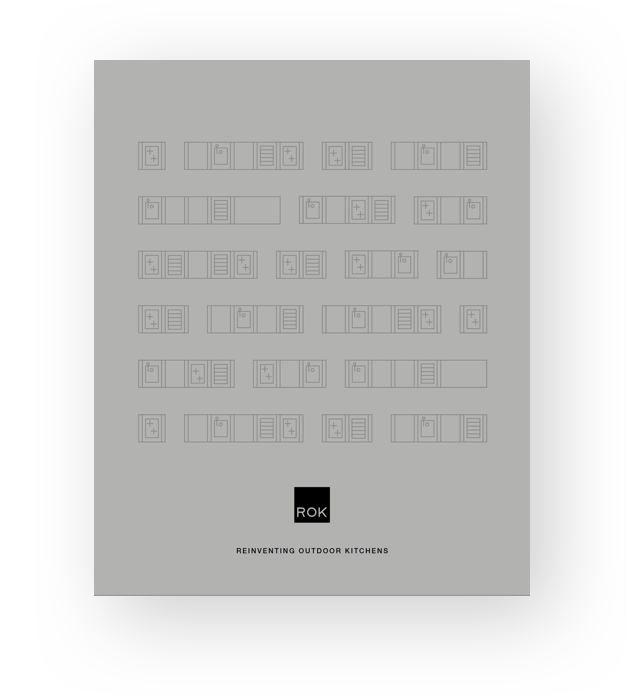 ROK erfindet die Küche für den Außenbereich
Stöbern Sie im neuen Rok-Katalog und entdecken Sie alle Details unserer Produkte.
Katalog-download