The evolution
of the species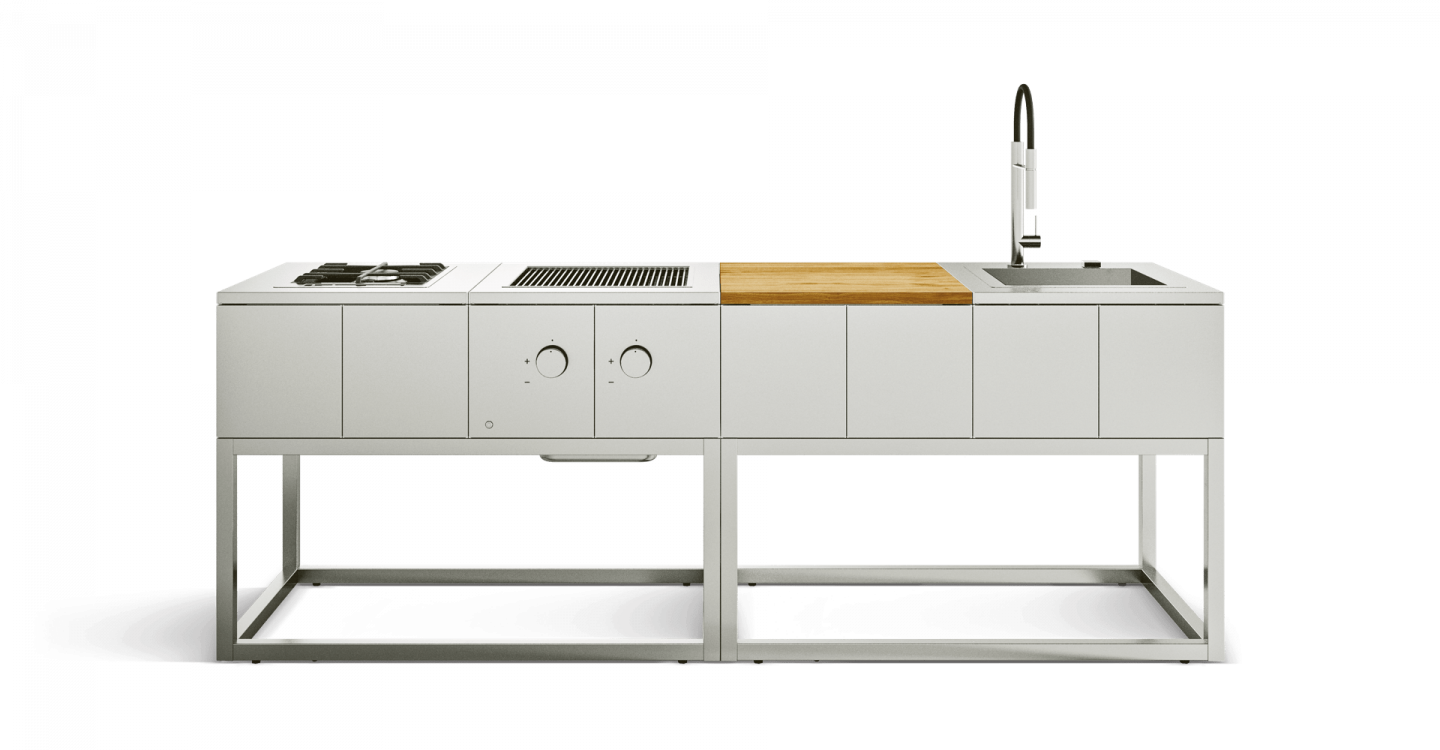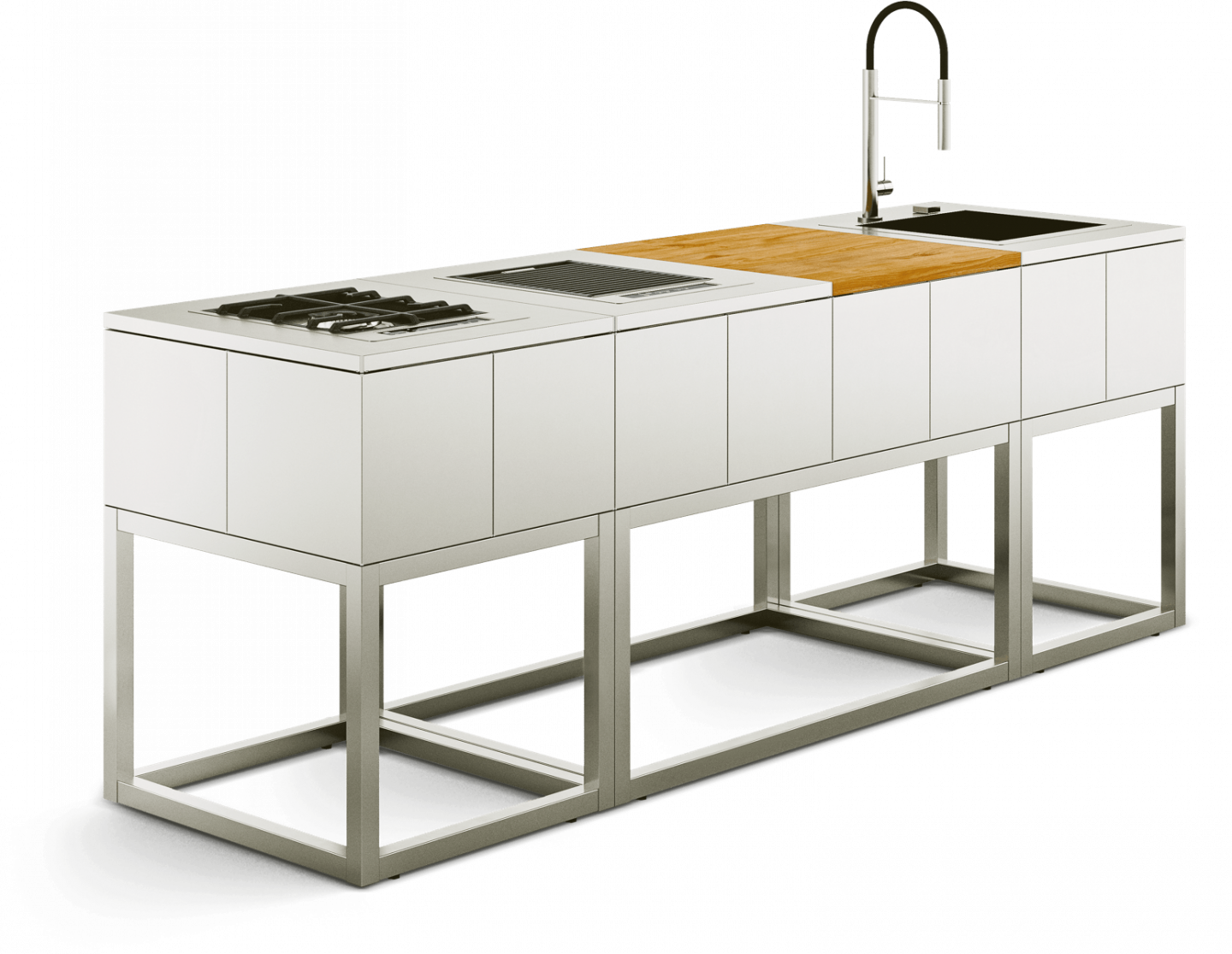 R2 is a model with very advanced looks. The overall conception is lighter and the modules are designed to be independent, so that the features of the kitchen can grow year by year, making use of simple connection accessories. Due to the presence of unprotected electrical appliances the R2 should always be located in a sheltered, roofed area.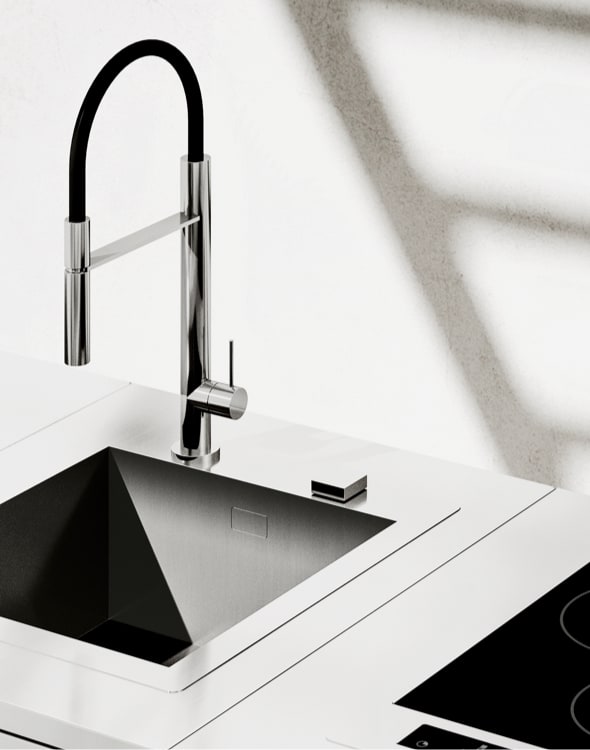 All the versatility
of a real kitchen
Essential in any kitchen, the sink is also one of the most commonly requested outdoor modules. It is equipped with mixer and rotating flexible hose.
The cooking that comes
from the East
A teppanyaki is a stainless steel plate that is heated until extremely hot, so that food can be cooked simply by laying it on the surface.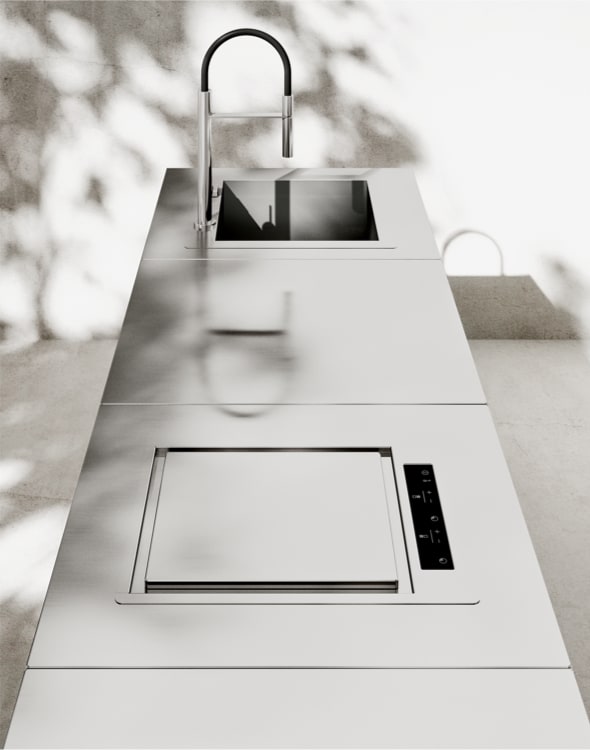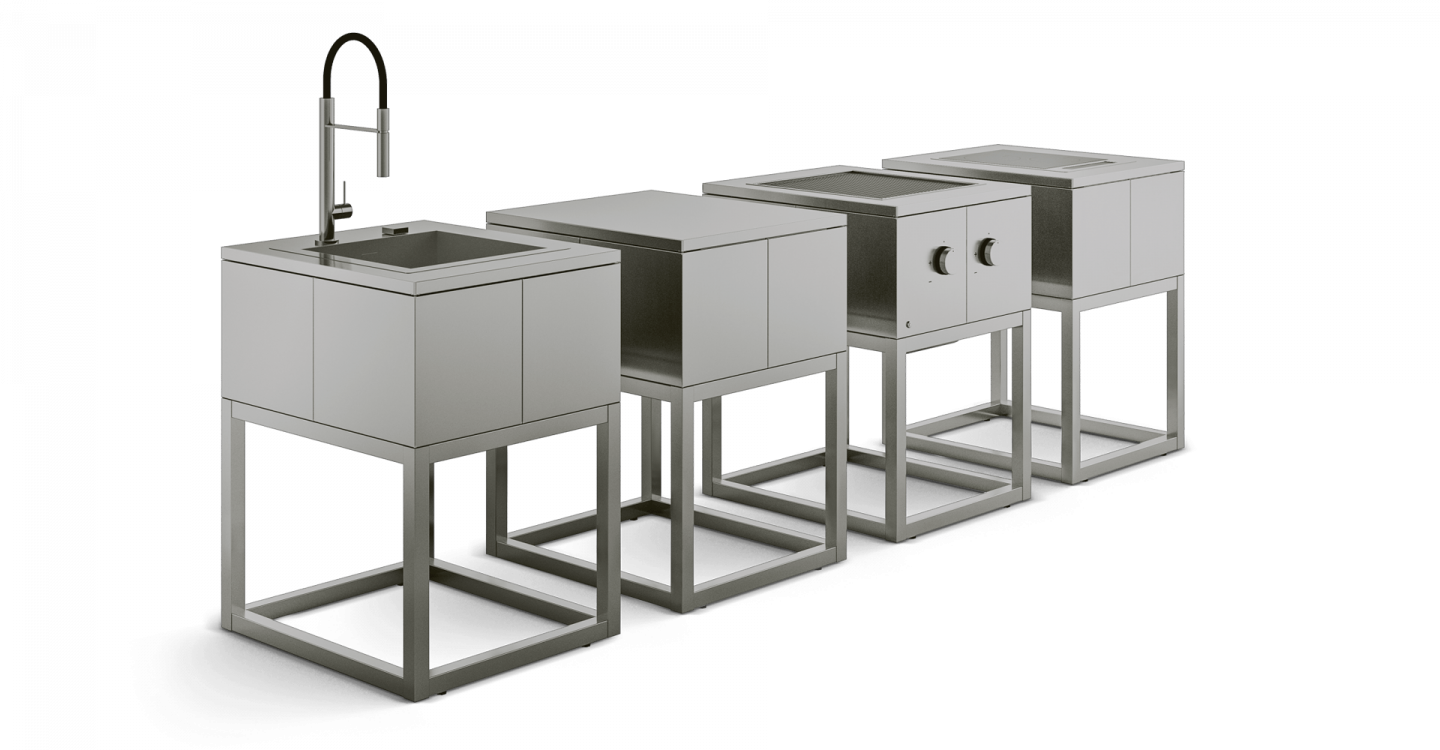 R2 presents no design limitations since the initial module is already independent. This provides the option of developing your own ideal combination over the course of time, adding different functional elements without the additions being visible.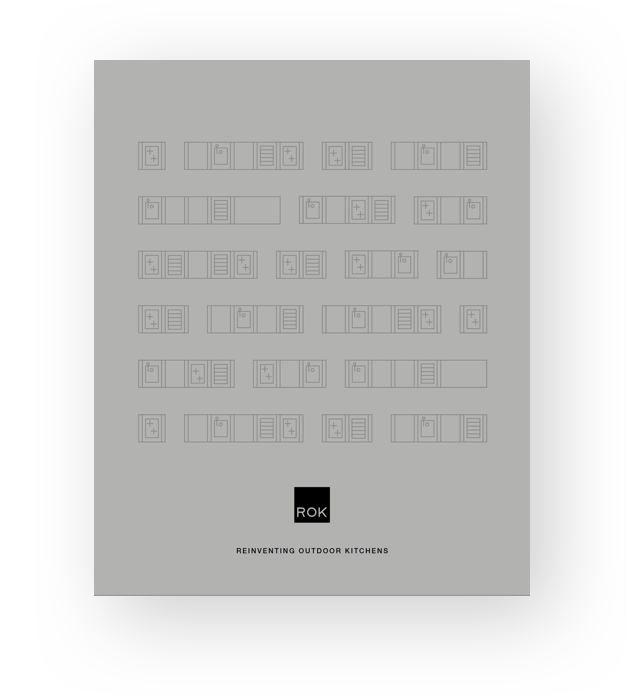 Reinventing outdoor kitchens
Browse the new Rok catalog and discover all the details of our products.
Download catalog