L'évolution
de l'espèce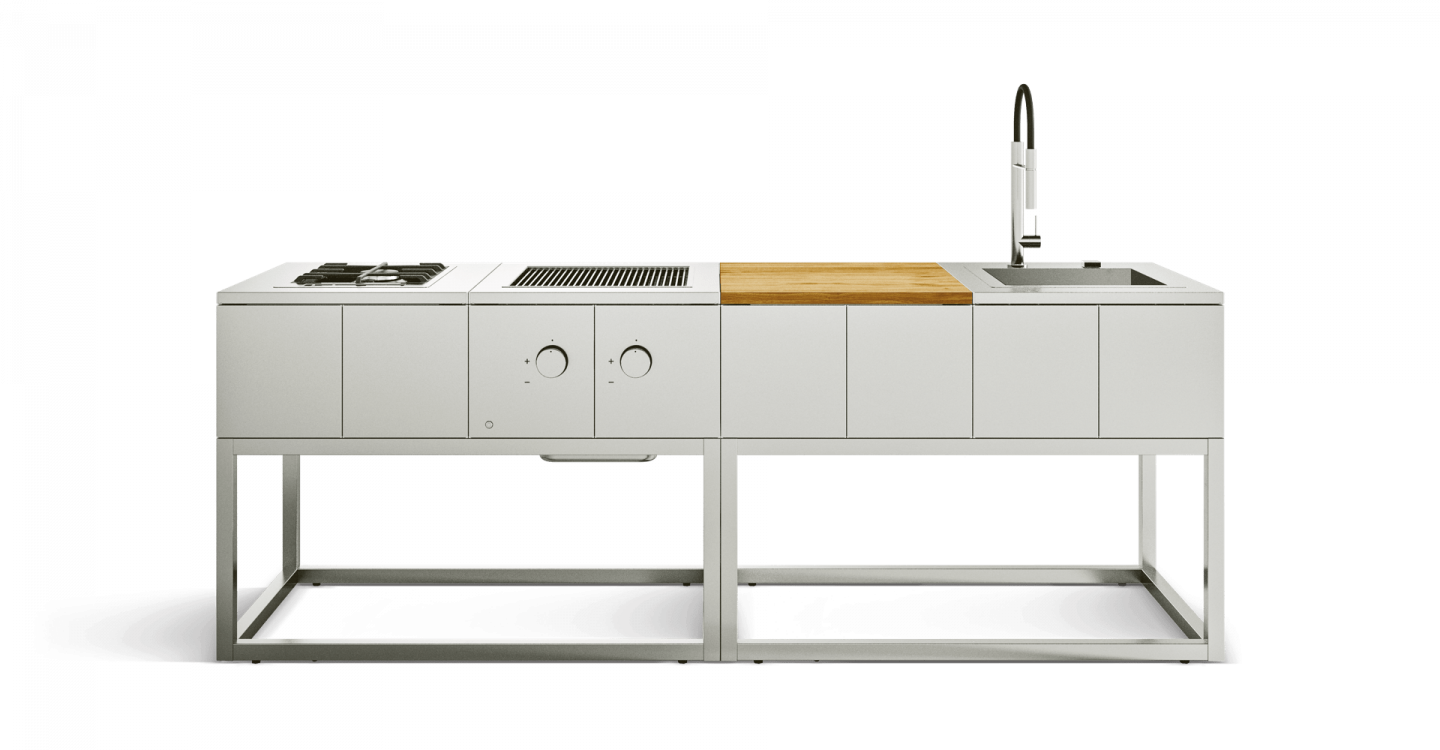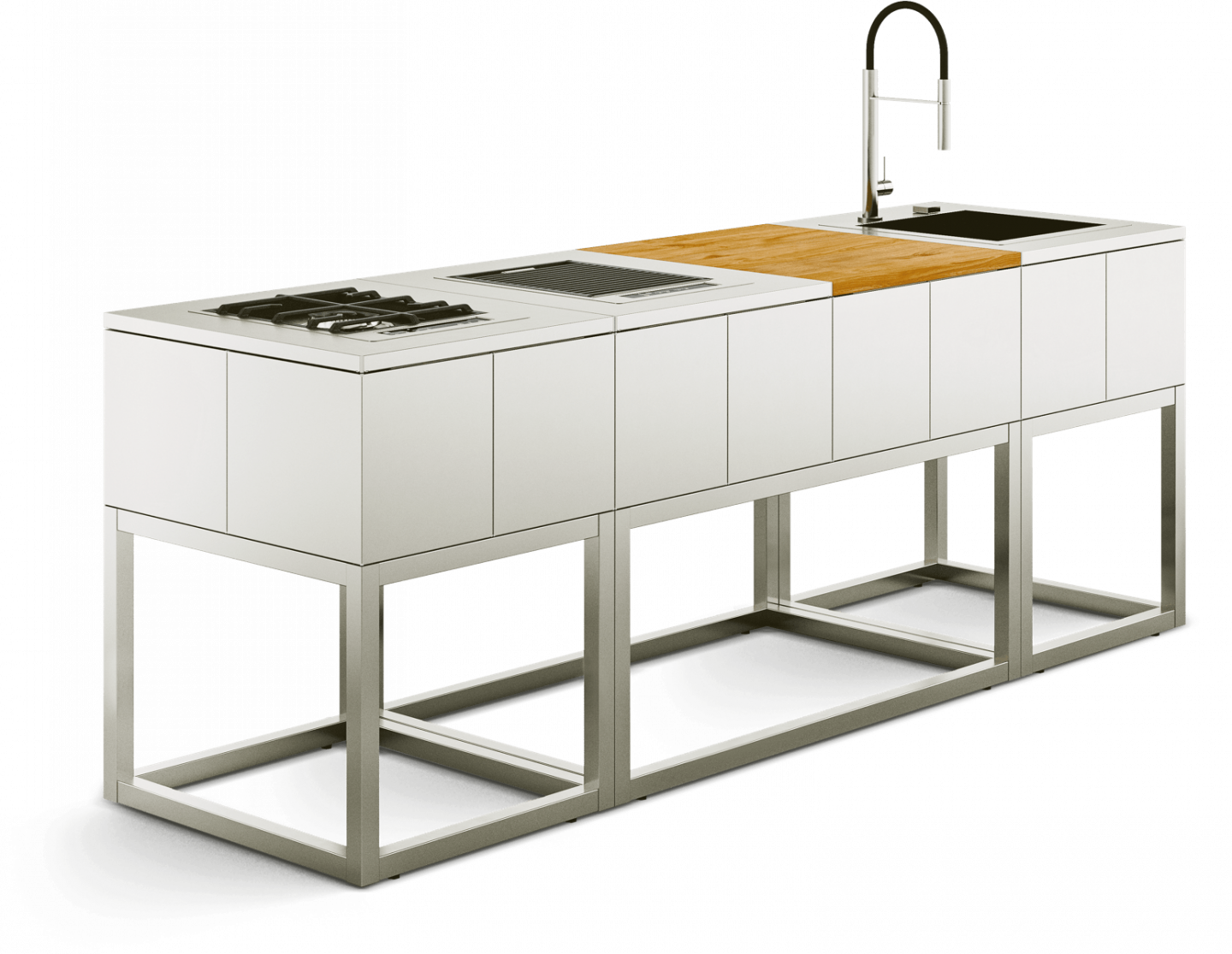 R2 est un modèle aux caractéristiques esthétiques très avancées. La conception générale est plus légère et les modules sont conçus pour être indépendants, de sorte que les caractéristiques de la cuisine peuvent se développer d'année en année, en utilisant de simples accessoires de connexion. En raison de la présence d'appareils électriques non protégés, la cuisine R2 doit toujours être située dans un endroit abrité et couvert.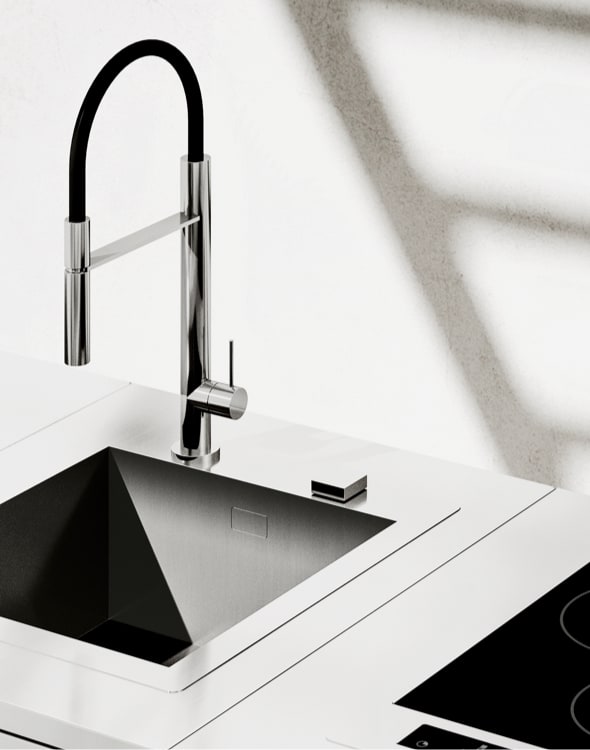 Toute la polyvalence
d'une vraie cuisine
Élément essentiel de toute cuisine, l'évier est aussi l'un des modules extérieurs les plus demandés. Il est équipé d'un mélangeur et d'un tuyau flexible rotatif.
The cooking that comes
from the East
Un teppanyaki est une plaque en acier inoxydable qui est chauffée jusqu'à ce qu'elle soit extrêmement chaude, de sorte que les aliments puissent être cuits simplement en les déposant sur la surface.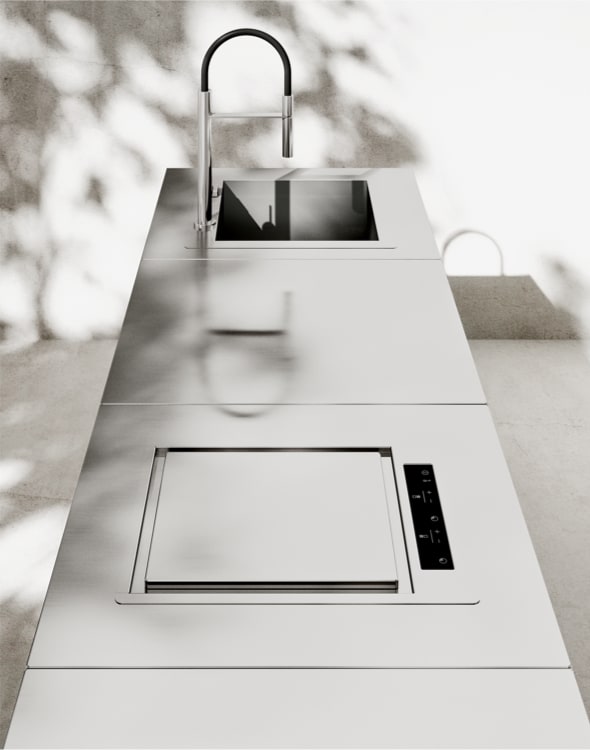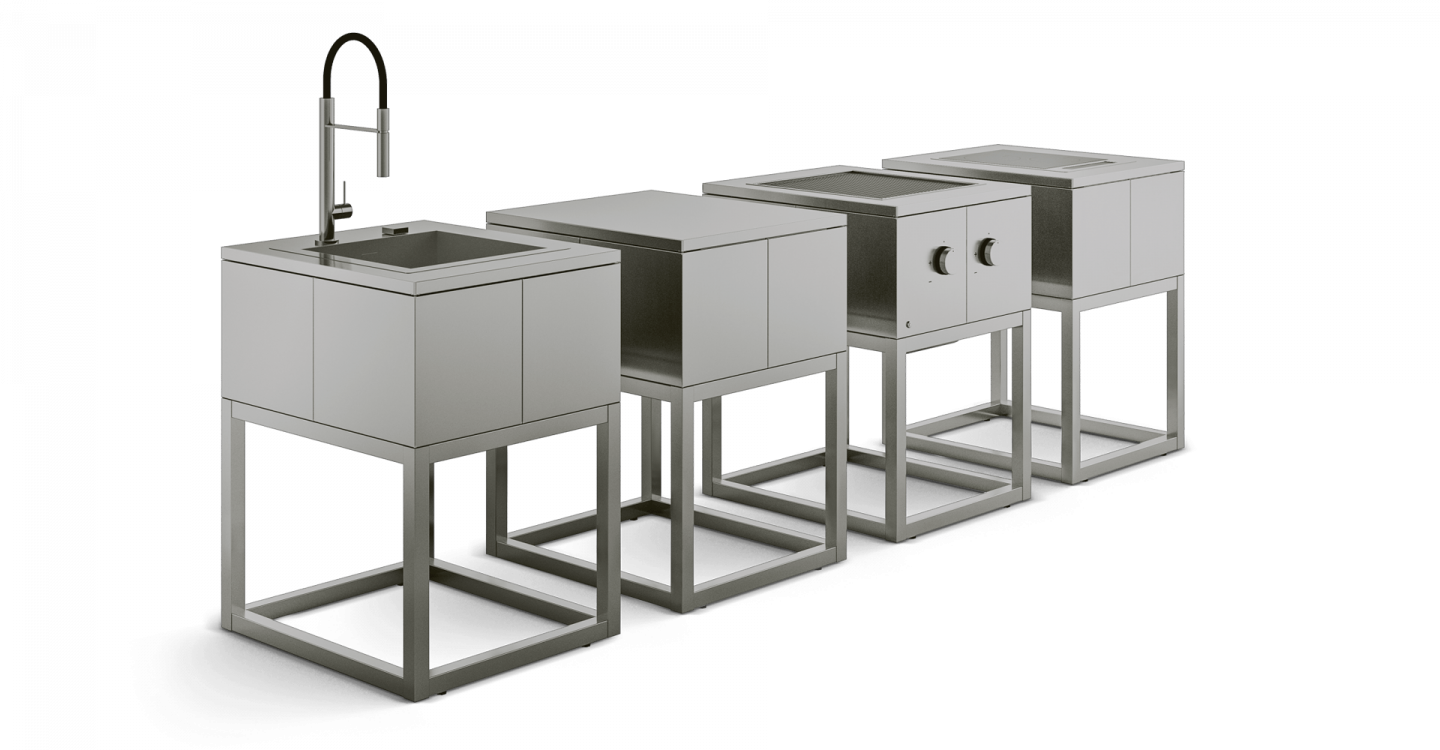 R2 ne met aucune limite à la fantaisie créative, puisque le module initial est déjà indépendant. On a ainsi la possibilité de développer sa propre combinaison idéale au fil du temps, en ajoutant différents éléments fonctionnels sans que les ajouts ne soient visibles.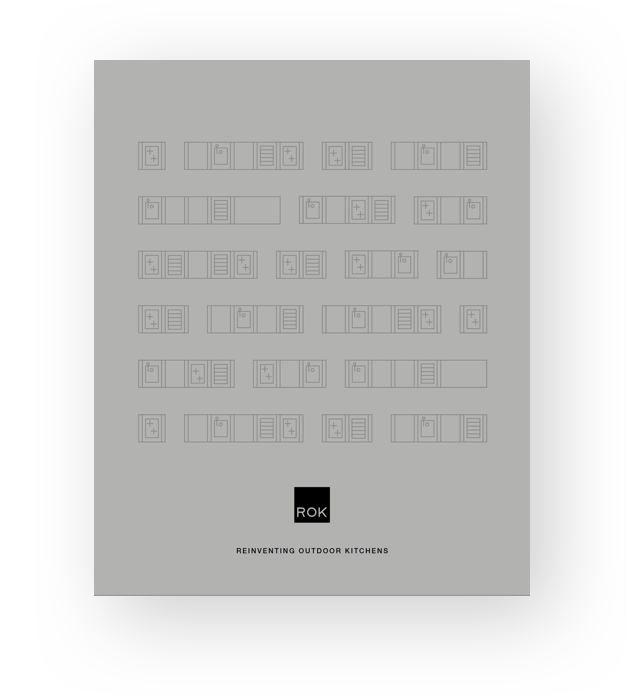 ROK réinvente la cuisine d'extérieur.
Parcourez le nouveau catalogue Rok et découvrez tous les détails de nos produits.
Télécharger le catalogue