La evolución
de la especie.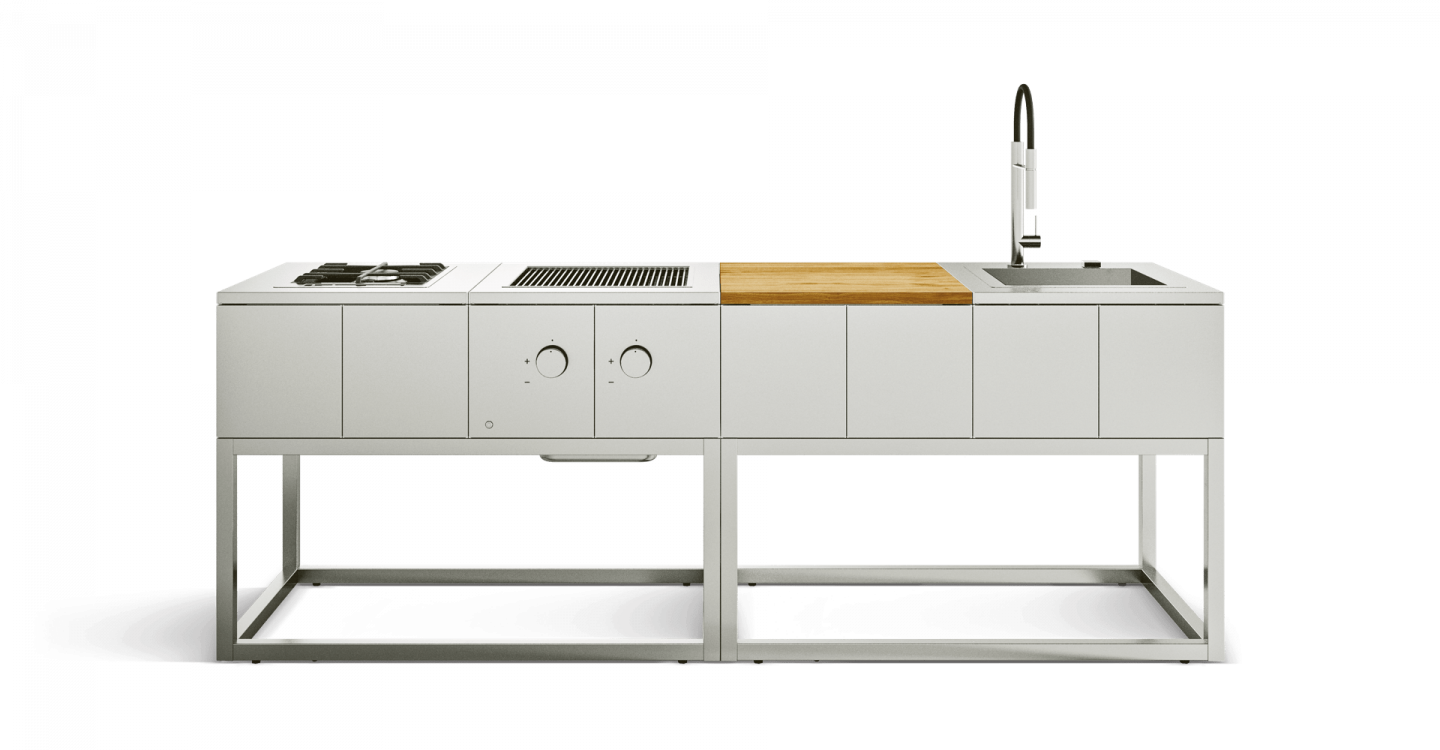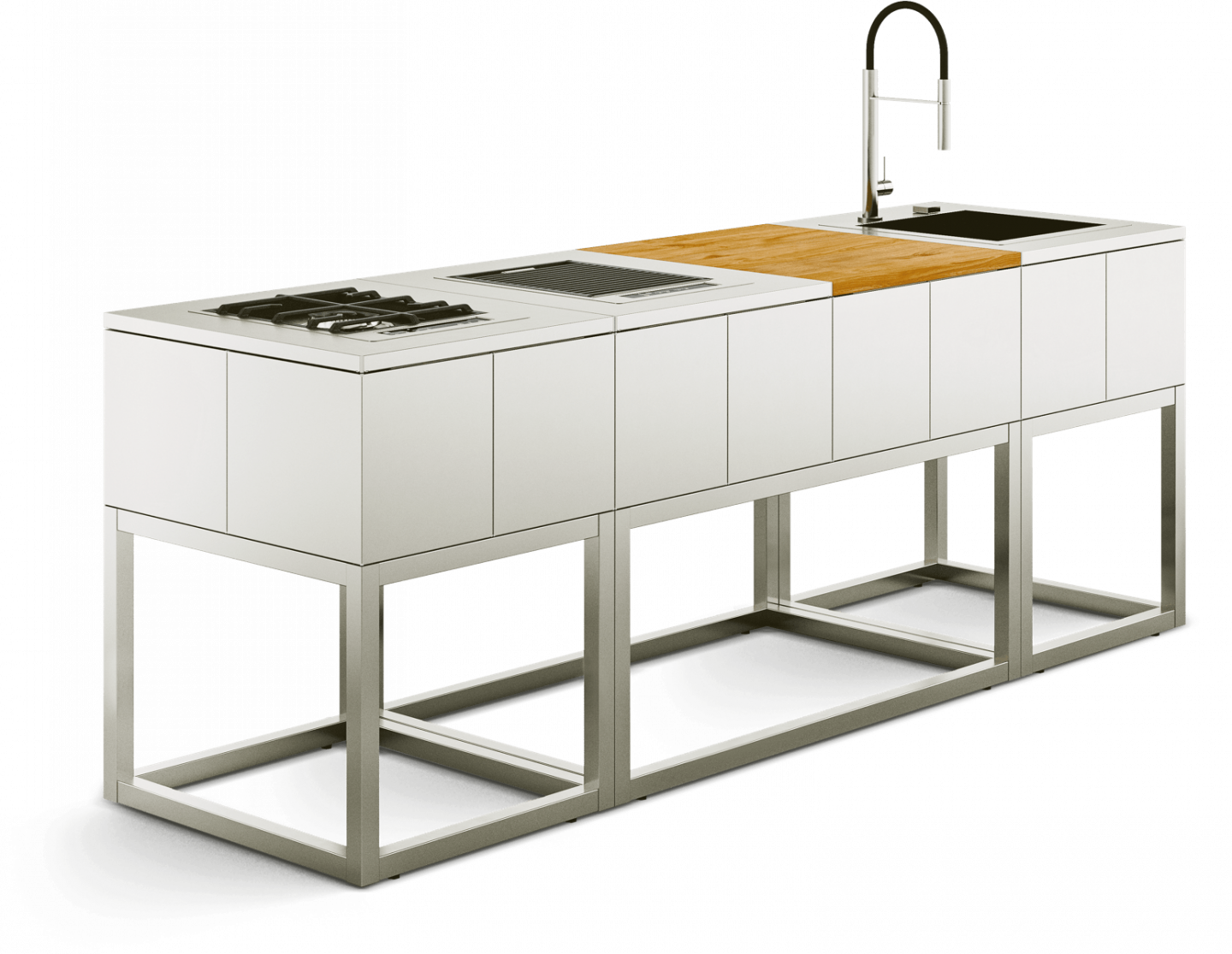 La R2 es una serie de estética avanzada. El concepto general es más ligero y los módulos están diseñados para ser independientes de modo que se pueda ir ampliando la cocina año tras año utilizando simples accesorios de conexión. Debido a que los aparatos eléctricos están expuestos, la serie R2 debería instalarse siempre en un lugar protegido, bajo techo.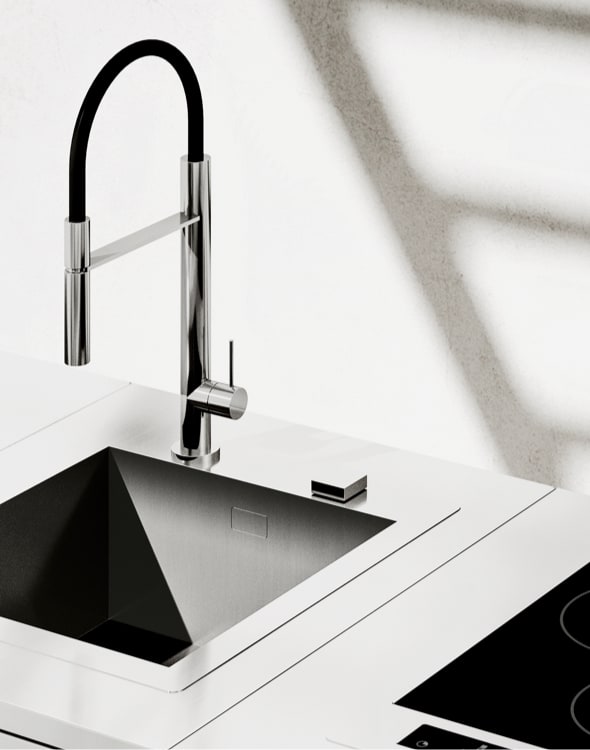 Toda la versatilidad
de una auténtica cocina
Elemento esencial en cualquier cocina, el fregadero es también uno de los módulos de exterior más solicitados. Está equipado con un grifo monomando con caño flexible rotatorio.
The cooking that comes
from the East
Una placa teppanyaki es una plancha de acero inoxidable que se calienta a altas temperaturas de manera que se puede cocinar simplemente colocando los alimentos sobre su superficie.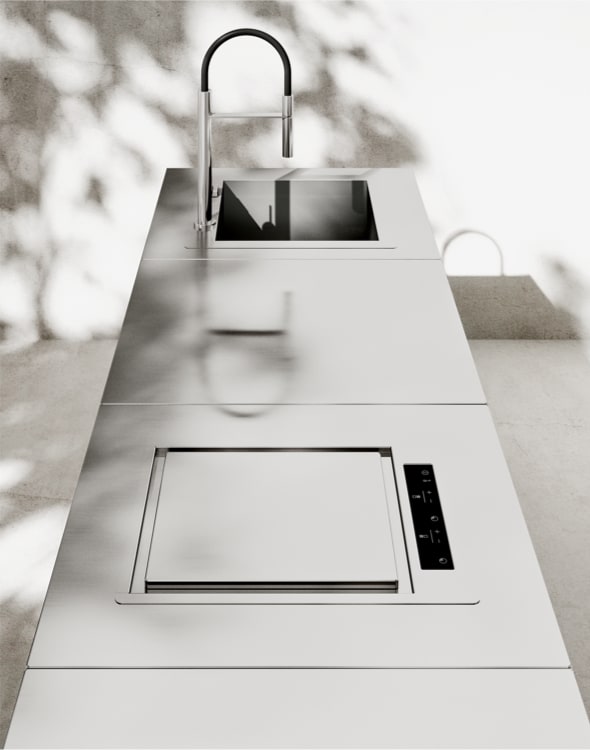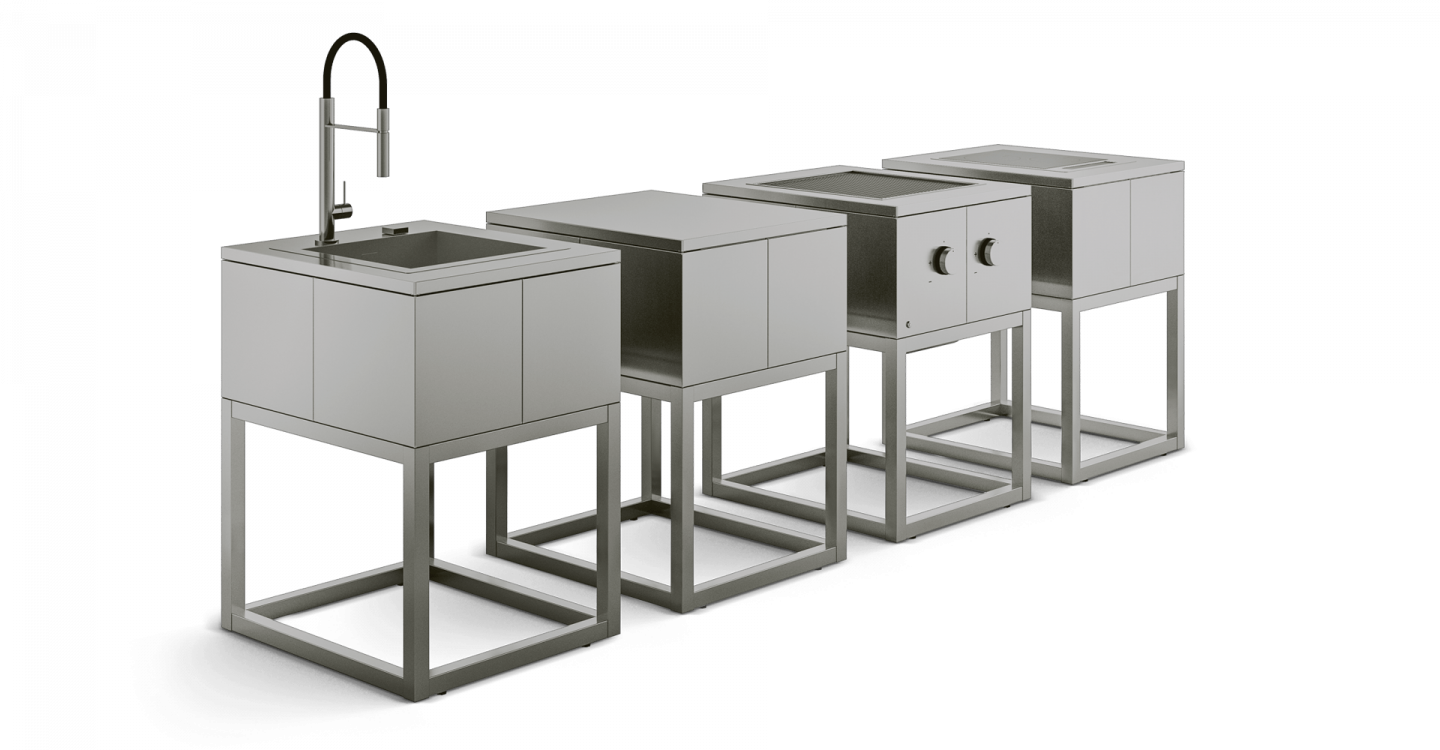 La serie R2 no tiene limitaciones de diseño porque incluso el módulo inicial es independiente. Esto le permitirá desarrollar su combinación ideal con el paso del tiempo, añadiendo distintos elementos funcionales sin que se observen diferencias entre las distintas fases.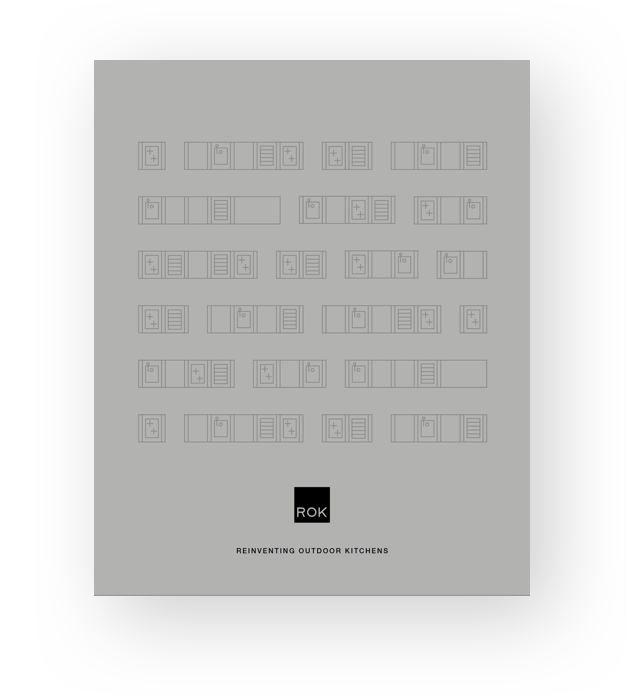 Reinventando cocinas al aire libre
Explore el nuevo catálogo de Rok y descubra todos los detalles de nuestros productos.
Descargar catalogo